– Added: Multi-language support.
– Added: Show all options in the File Replace dialog.
– Fixed: 'Keep both' now applies to one file only.
– Added: 'Close panels' command.
– Fixed: crash while scrolling log.
TeraCopy currently fully translated into Dutch, Spanish, French, Italian, German, and Russian.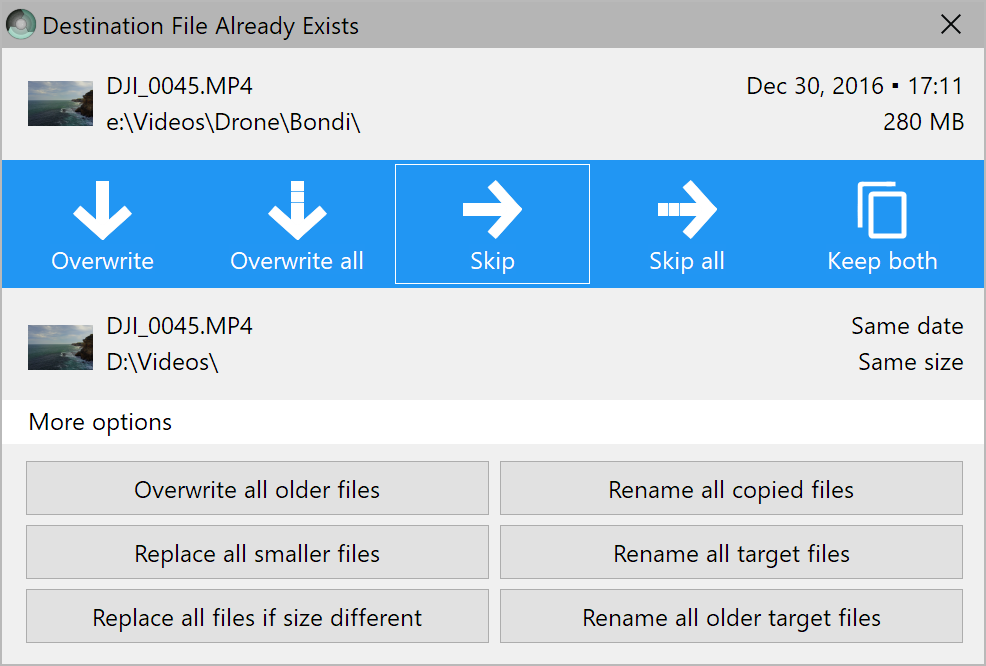 Note: a newer version is now available.