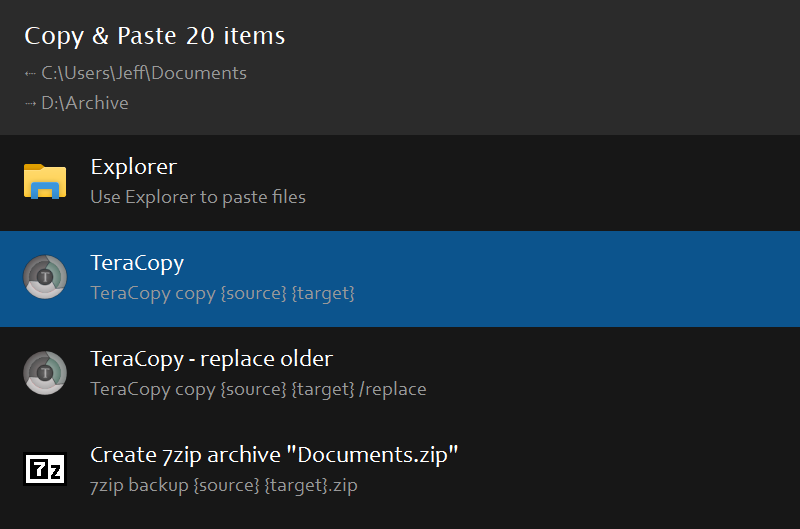 Changelog:
A new drag and drop confirmation dialog.
Create 7zip and WinRar archives with drag and drop.
Dark mode improvements.
Source button menu.
Close window with ESC key.
Better handling of network disconnections (Error 53).
Update the target folder path by typing or pasting.
Fixed: copying 3.99 GB files to the FAT32 filesystem.
Fixed: hash mismatch error after skipping files.
Fixed: incorrect total size formatting for some cases.
Fixed: crash when adding files via file dialog.
Fixed: a number of UI issues.
Note: a newer version is now available.
Windows 10 version 1809 or higher is required for switching to dark theme automatically.