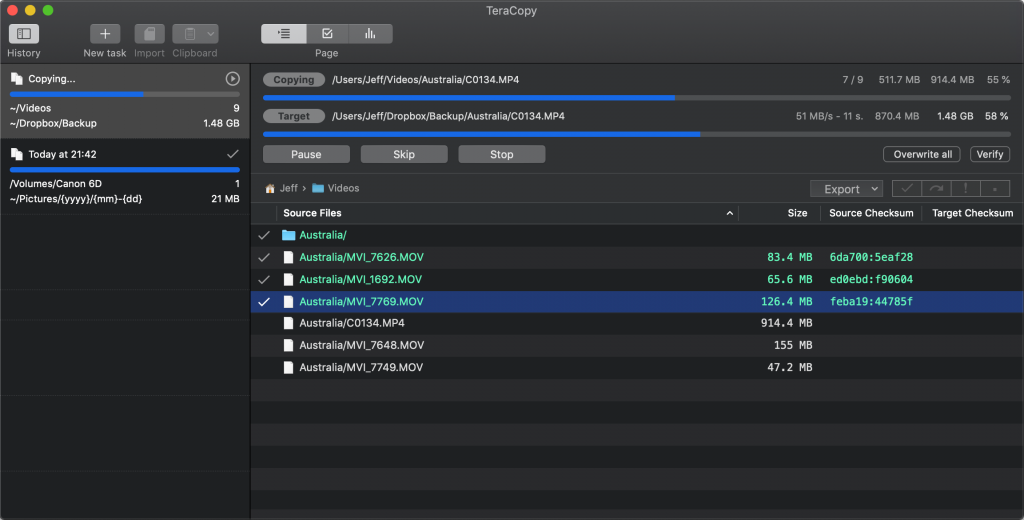 What's new:
Faster file copying.
Show errors below the filename.
File list filter (Done/Failed/Skipped).
Compatibility with md5sum.
Correct progress for partial transfer.
OSX 10.12 support.
Dock progress bar.
Share extension.
Delete all tasks.
Average speed and estimated time.
Optimized checksum files check.
A lot of small enhancements and fixes.
Media import dialog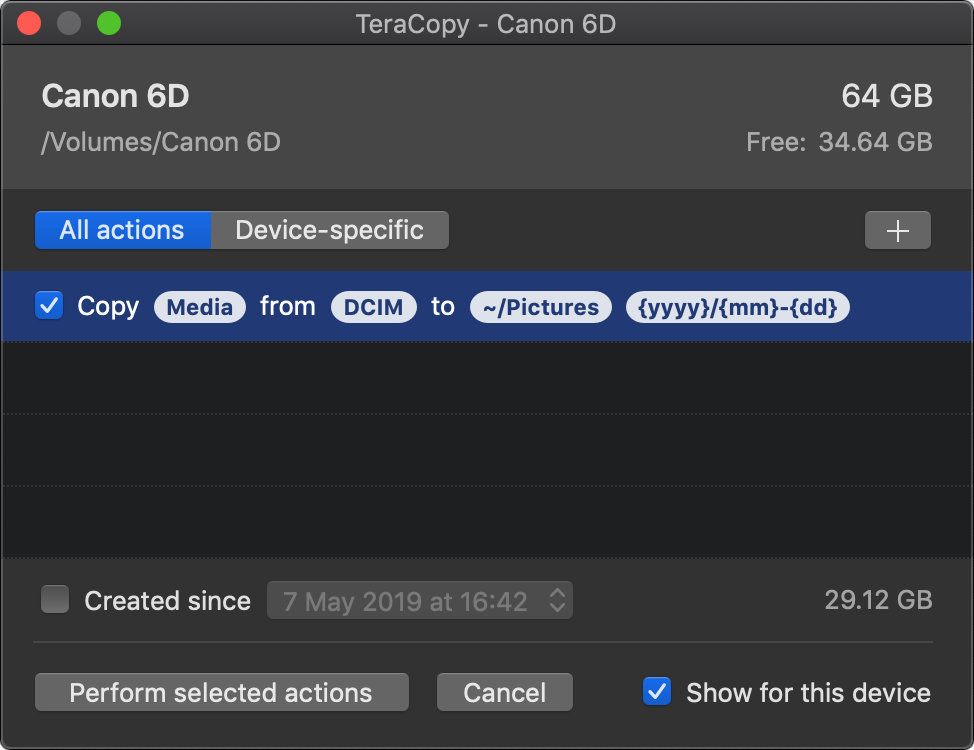 Copy photos and videos from removable storage into folders by date taken. Type of files, source and destination folders can be customized for all or selected devices only.