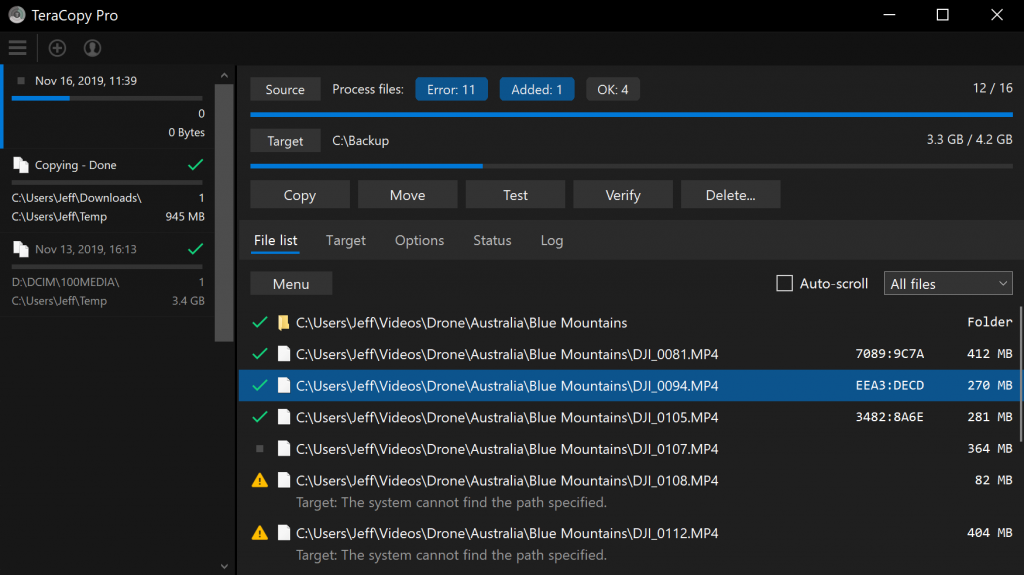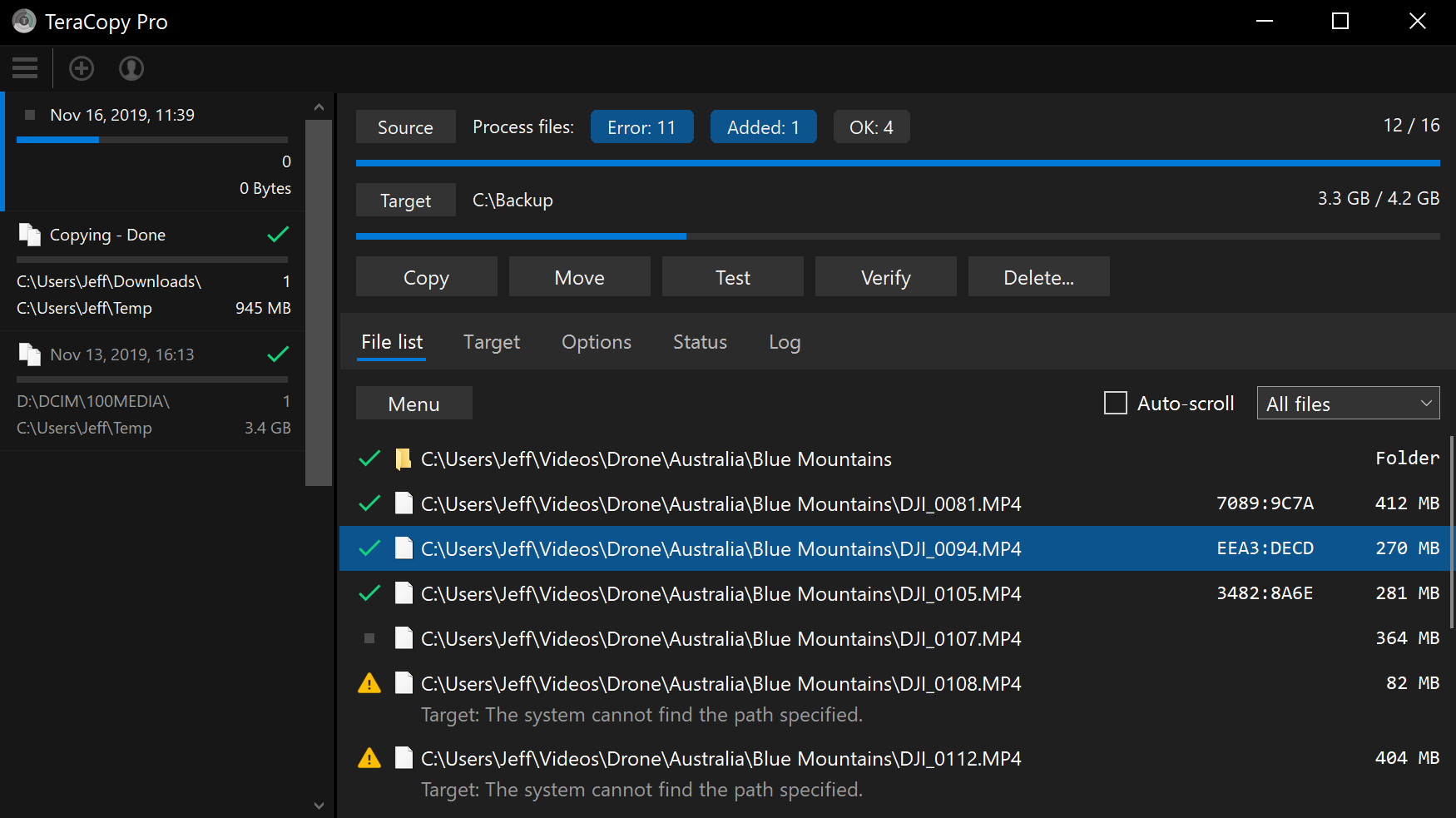 Changelog:
'Show notification' option.
Delete files using selectors.
File list mouse scroll fix.
Delete files using selectors.
Remember the width for both full and compact views.
Better progress indication during file deletion and verification.
Update the total size when files added during file transfer.
Option to keep transfer history permanently.
Save and restore transfer options
Other minor bugfixes.
Note: a newer version is now available.
Windows 10 version 1809 or higher is required for switching to dark theme automatically.