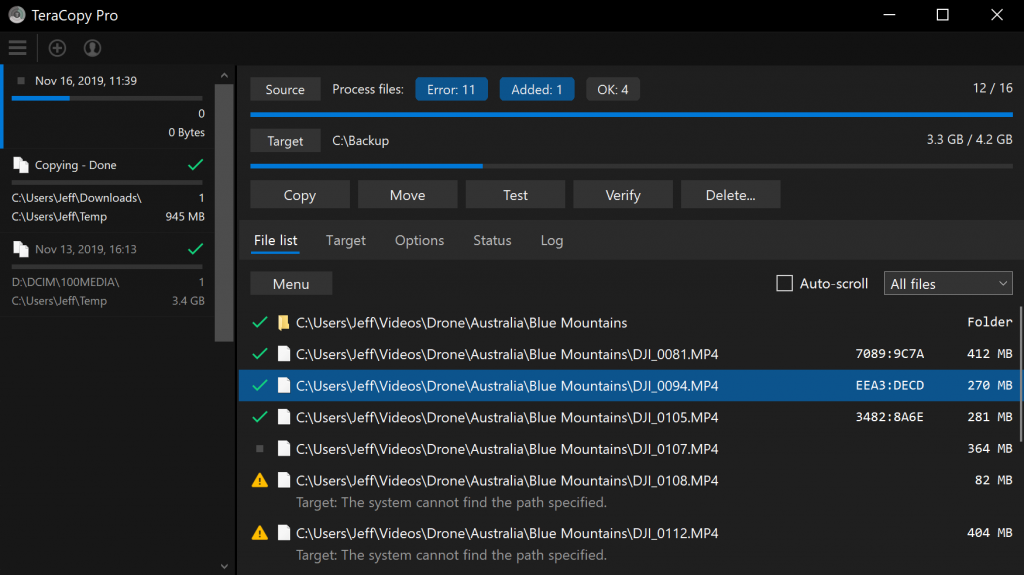 Changelog:
Support for Windows 10 Dark Mode.
Sidebar with a list of recent file transfers.
Better progress tracking system.
Selectors for processing failed/skipped files.
Custom toolbar with tooltips panel.
Two progress bars on the main screen.
Filelist scrolling with a touchscreen.
Using GDI drawing routines instead of DirectDraw.
Download: teracopy3.4a.exe
Note: This version currently requires Windows 10, we're working on an update that will support Windows 7 and 8.1.
Windows 10 version 1809 or higher is required for switching to dark theme automatically.