Added a new month calendar view:
• Shows events on a hours grid.
• Swipe up and down to change month.
• Tap and hold on a day to quickly add an event (6:00-23:00 or all day).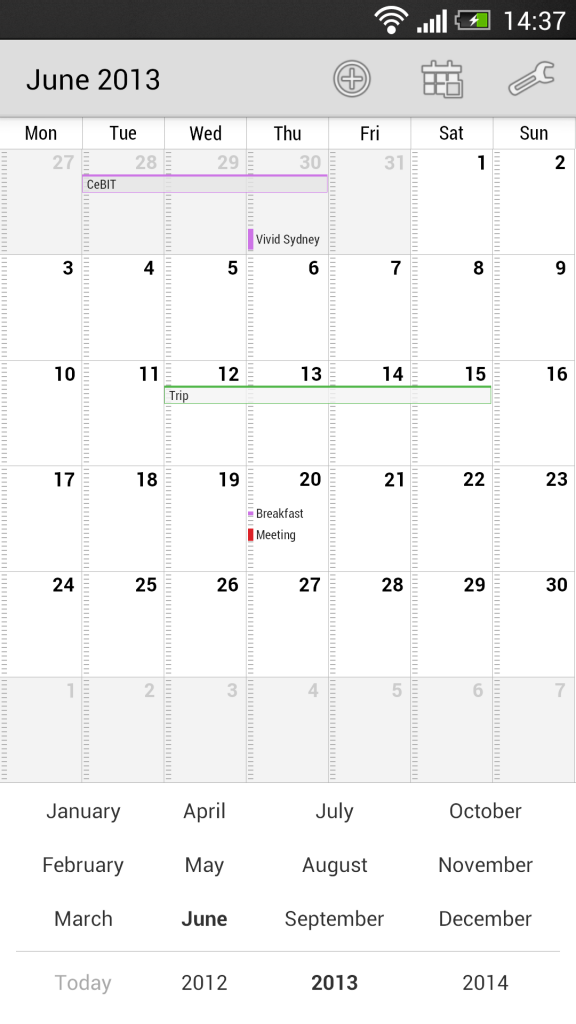 Also added support for individual event's colors.
Recent changes:

v1.25
• Date and time format options [Pro]
• Display month if it differs from the current one
1.21
• Tap between clock and date to add a new event.
1.20
• Display event location [Pro].
• Compact header.
• Small text size.
• Bugfixes.
1.17
• Color settings added.
• Corrected multi-day events.
1.12
• Time span in days.
• Bugfixes.
1.1
• 12h clock in the header.
• Per-widget "Show header" setting.
• Custom alarm/clock app selection.